View website in portrait mode for better experience.
The most advanced
wrap up insurance

software on earth.
Automated wrap management
WrapPortal® is the complete, automated wrap-up solution that significantly increases your productivity while reducing costs.
Plus WrapPortal is entirely customizable, secure, and scalable, with easy-to-use interfaces for administrators, contractors, carriers and executives. Perhaps most importantly, WrapPortal removes potential-limiting software obstacles so you can focus on maximizing your core business rather than trying to make one-size-fits-all-software work for your unique business. With WrapPortal wrap-up insurance software, you'll be light-years ahead.
It's like HIIT
for your productivity.
Once a project is initiated, WrapPortal wrap-up insurance software automates enrollment, payroll, certificates, renewals, reports, and communication, increasing efficiency, project capacity, and your wrap capabilities. Plus, WrapPortal's ICR (intelligent character recognition) scans documents and automatically populates data fields, virtually eliminating manual paperwork and data entry. It's so easy, you won't even break a sweat:
WrapPortal makes you an efficiency expert.
Money may not make you happy, but saving it will.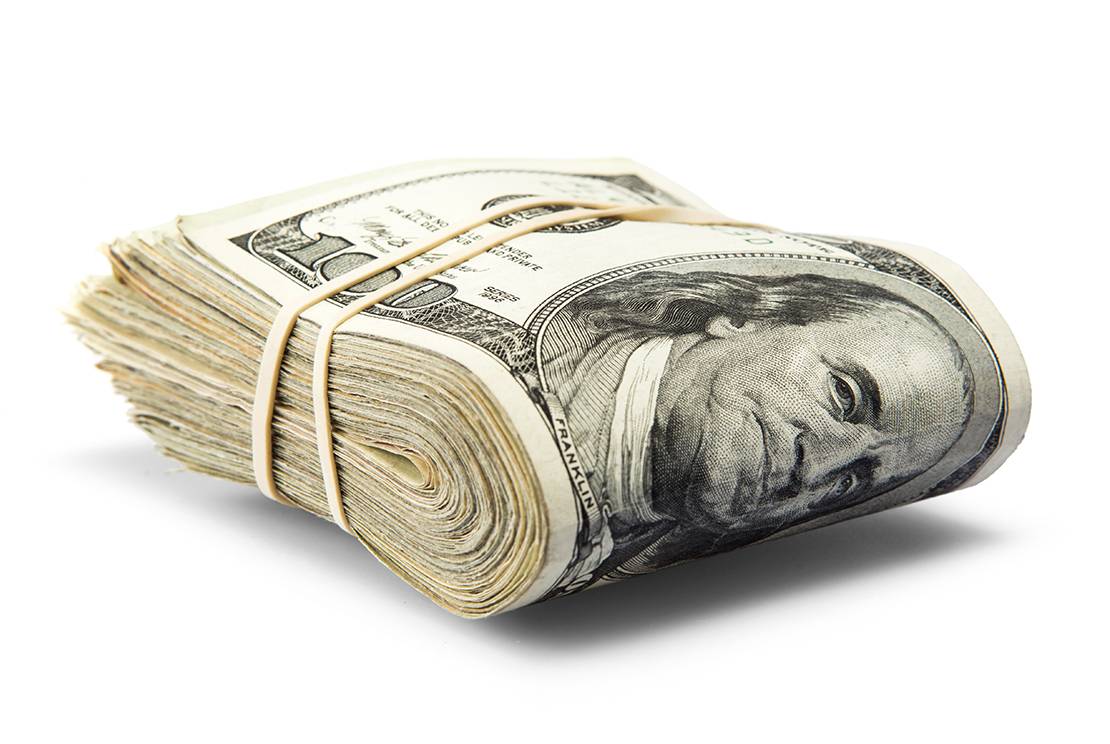 Priceless value at surprisingly affordable costs. In addition to the cost efficiency of administering more projects with fewer resources, WrapPortal eliminates the unnecessary costs of maintaining and updating limiting, manual software platforms.

But that's just the beginning—look at all the ways WrapPortal saves you money:
You also save because you only pay for what you use.
WrapPortal's flexible subscription pricing means you only pay for the WrapPortal modules you choose to use rather than the entire system, and you can scale up or down anytime. Plus there are no project fees, or maintenance and development fees. You always have the latest, up-to-date technology without the old price tag.
Because it is completely brand-customizable for you and/or your customers, WrapPortal enhances your brand and positions you as a technology leader. When you add your logo and branding, all your clients see is you. Wrap Portal wrap-up insurance software is simply the invisible engine behind the scenes, enabling your success.
With WrapPortal, contractor compliance is like a day at the beach.
WrapPortal virtually eliminates the time-consuming task of managing contractor compliance by providing contractors the ability to self-enroll and maintain their own status, then automatically reminding them of upcoming expirations and deliverables. You're only alerted if there's an issue, or with a few clicks, you can check status instantly. Plus, with the Anzenn Safety module, you can initiate automated, AI-assisted safety inspections and receive real-time reports.
A piece of easy-as-pie for everyone.
Anzenn Safety-Hub maximizes safety efforts.
With speech-to-talk recognition for convenience and speed, Anzenn Safety-Hub gives you the ability to remotely conduct loss control/safety inspections, upload photos/video of safety violations, and access safety meeting records. Subcontractors can also view recommendations and respond with corrective action, photos and video.
Wrap GC-Hub liberates contractors, providing total control.
In addition to all the features available in Sub-Hub, GC-Hub also delivers GC specific alerts, the ability to identify and enroll subcontractors, subcontractor monitoring including offsite COI, policy and CIP certificates, plus access to claims and safety data, and customized reports.
Wrap Sub-Hub is a one-stop shop for sub-contractors.
Sub-Hub is a helpful portal for subs to self-enroll, submit monthly payroll, view CIP certificates and track offsite COI/policy/related docs, report claims, submit closures, communicate, review photo/video safety recommendations and respond with corrective action, and receive alerts to keep them on top of a project and in good standing.
Wrap Exec-Hub provides owners and sponsors with powerful insights.
With customized dashboards, customized reports and a communications hub, Exec Hub gathers claims and safety data for in-depth analysis which allows for more informed decision-making and better risk management. Just select the data you want to monitor then schedule automated reports to keep up-to-date and in-the-know.
Wrap Carrier-Hub gives carriers meaningful interaction.
Carriers love WrapPortal because they have direct access to real-time contractor status, enrollment policy number/details, and loss control/safety data, plus the ability to manage policy blocks and upload claim reports.
Communication-Hub automates and centralizes communication.
Communication-Hub is an automated miracle providing a comment forum and live chat between stakeholders with breakthrough ICR (intelligent character recognition) and IVR (interactive voice response). Emails, faxes, calendar, tasks are automated so that you can manage the process rather than it managing you.
With 24/7/365 accessibility from virtually anywhere plus easy-to-use administrator and executive interfaces, insightful analytics, reports and time-saving management tools, everything to manage your wrap process is in one place. Whether you are in the office, or need real-time access on a job site, as long as you have an internet connection, Wrap Portal makes it easy to work smarter, not harder, so you can focus on keeping your projects on schedule and your business on track.
Purposeful, detailed data analysis and reporting you can use.
WrapPortal's instant dashboard access to real-time, customizable data and robust reporting gives you a wide array of metrics for a detailed view of your wrap program, and allows you to make better, data-driven business decisions.
At-a-Glance Dashboard Overviews.
WrapPortal allows you to instantly interpret data with graphic visuals of key performance indicators (KPIs) and metrics tailored to your needs for program, project and contractor package level KPIs, claims and safety KPIs, and contractor compliance tools.
Comprehensive Data Modeling.
WrapPortal provides comprehensive data warehousing for advanced data mining and integration with external and mobile apps.
Robust Reporting.
With WrapPortal, you can create custom reports on demand, schedule automatic reporting to key stakeholders, and integrate with portals and mobile devices to get answers on demand.
Secure and dependable.
WrapPortal uses an array of safety features which include 256-bit encryption, the AES encryption algorithm—the same used by the US Government for classified information—and multi-factor authentication, which means it's secure. No one is getting in unless you want them to. Plus, WrapPortal's coding is super-fast for high-volume processing. Its virtual private cloud is load balanced with redundancy, multiple servers across multiple data centers so that it is always online and available.
A virtual army of safety inspectors.
Injala's automated Anzenn Safety® can be integrated with WrapPortal to further mitigate risk.
Anzenn Safety is Injala's AI-driven, automated safety and loss control technology solution. Utilizing object detection technology (ODT), it is like a digital army of remote safety inspectors which identify and effortlessly report safety violations or potential problems before they occur.
Anzenn Safety contributes to a safer worksite, reduced losses, fewer claims, better risk management, and a healthier bottom line.
In addition to being intuitive and simple to use, WrapPortal provides personalized customer service and account management, plus a wealth of online tools.
Your Wrap Portal dedicated account manager and customer service team are always available to support your business, and will have you up-to-speed in no time. In addition, online resources include structured tutorials, walk-throughs and question sessions, videos, and access to technology experts when you need them.
Software headaches are a thing of the past with WrapPortal.
Because it is a web-based subscription service, you never have to download software or manage annoying upgrades, ever again. That means WrapPortal is evergreen, always up-to-date with improvements and upgrades to the system at no charge, added automatically without any effort on your part.
Good for kids and animals.
WrapPortal is a paperless environment which saves trees. That means the environment we preserve for kids and animals is greener, too.
With WrapPortal, you're a champion.
Beyond cost savings and increased productivity, Wrap Portal's real value is in how it positions you to compete with top, nationally ranked brokers.
With WrapPortal, you can capture greater revenue, increase your bottom line, and take productivity to a whole new level. You can build better relationships with your clients and build your brand. You can strengthen your wrap practice for all stakeholders. You can make more informed risk management and business decisions with insightful data analytics and intelligent reporting.
WrapPortal® is the complete, automated wrap-up solution that significantly increases your productivity while reducing costs. Schedule a demo to learn how WrapPortal can Revolutionize wrap administration in your organization.
Learn more about RMIS360, Injala's total risk management solution.
WrapPortal is part of RMIS360, an ecosystem of equally powerful solutions that automate wrap ups, safety, prequalification, payroll, and provide an integrated Insurtech solution for risk management. Contact us to learn how Injala can automate risk management in your organization so you can focus on the business of your business instead.